When we were looking at which picture books we wanted out on the table in work this month, this one jumped out. "Pants!" the 4-year-old inner me cheered. Of course, we had no way of knowing at this point if it would actually be any good, but the illustrations looked promising (how can anyone resist a book featuring a raccoon dressed as a superhero and a penguin with pants on his head?!) So between the pictures and the pants we decided to give it a go…and I was delighted when it came in!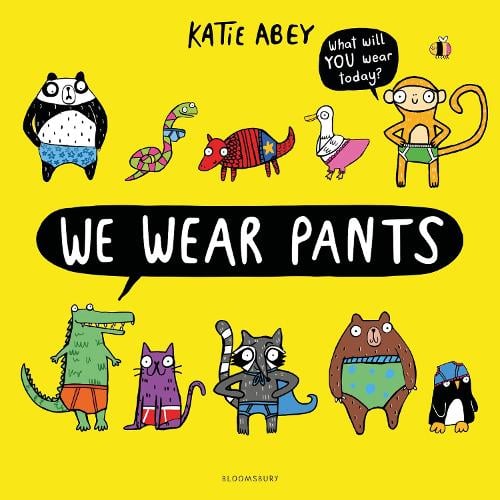 Pandas wearing PANTS? Surely not!
And what about wombats wearing wellies, sloths in socks or even…giraffes wearing scarves?Find all your favourite animals in this hilarious book about getting dressed.What will YOU wear today?
On each double page spread we see a variety of animals donning various items of clothing: pants, wellies, hats, glasses, pyjamas, coats… with a cheeky monkey to find on each page proudly declaring that whatever everyone else is wearing "I'm not!" as he's one step ahead each time. Until, as we reach the final page, everyone is dressed (even Monkey!) in an assortment of outfits.
On the surface a book about getting dressed, this will have much wider appeal than the very youngest who might be reading it with that aim. Bursting with life and bright and busy illustrations, there is so much to spot on each page: "Look at the bee in his frilly knickers!" I exclaimed…."He's got banana shoes!"… and so on. If I get this excited about it, little ones will love it.
There's also questions and captions in the form of speech bubbles from the animals giving prompts for specific things to find: "Count the rubber ducks"…"Who has odd shoes?"…"Who has the same scarf as me?" which would be easy to use a springboard for other observational/matching/sorting type questions, as well as for plenty of discussion about likes/dislikes.
Perfect for fans of Pippa Goodheart and Nick Sharratt's 'You Choose' range (You Choose, You Choose in Space and upcoming You Choose Your Dreams), this is one to return to time and again (no doubt finding something new each time!), this is a colourful, funny and interactive book.
Other favourite pants-themed picture books:
Brilliantly silly, rhyming books featuring all sorts of pants! Check out the youtube video here too!
The hilarious 'Aliens Love Underpants' series from Claire Freedman and Ben Cort.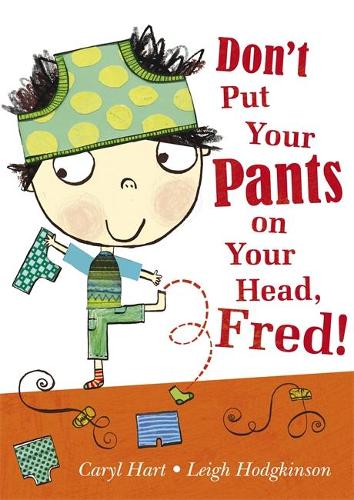 Some more rather chaotic attempts to get dressed in this hugely funny, rhyming book.
Any other pants-themed gems I've missed?!